No More Secret Voting At The Grammys
The Recording Academy aka the Grammys announced on Friday,1st May that it will no longer consider the votes of anonymous review committees for its top four awards-Best albums, Best Song, Record of the year, and Best New Artist.
Describing the big change, the Academy said in a statement that this was "to ensure that the Grammy Awards rules and guidelines are transparent and equitable."
Last year, several allegations against the corrupt system of voting in the Grammys surfaced when pop star The Weekend called out it's Secret Committees' after his name was completely left out from the nominations despite his songs breaking records on the charts.
Several others in the industry including Zayn Malik and Halsey had also voiced their anger towards the incident and called for more transparency in the voting process.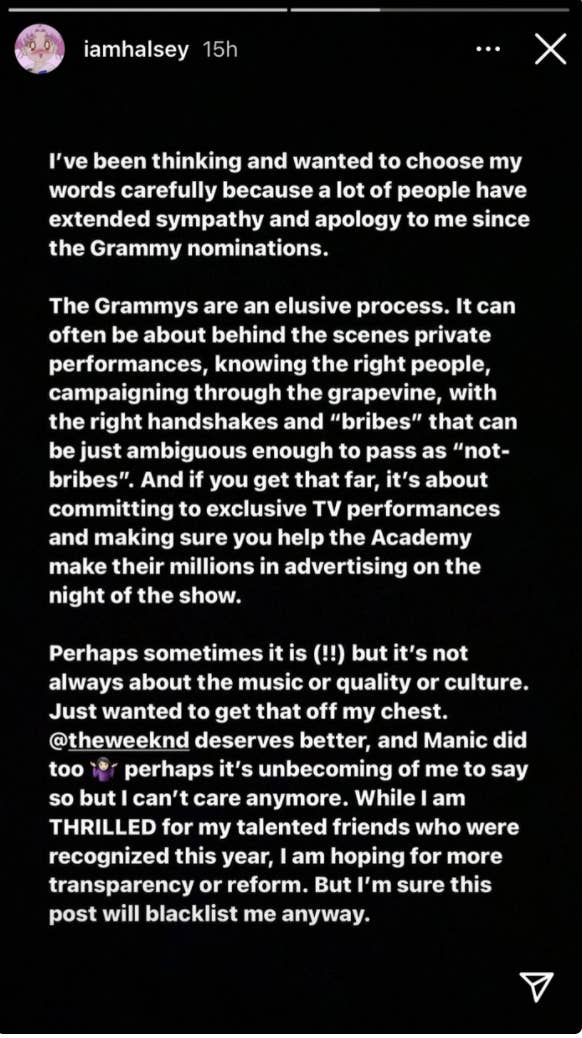 In the change that has been announced on Friday, nominations will now be made following the votes cast by ALL Academy voting members instead of the select few who made up the review committees.
The Academy also announced that it was adding two new Grammy categories – for best global music performance, and best Latin urban music album this year.
We're seeing the Grammys put in quite the effort to make its platform as transparent and credible as possible. Let's hope all of this reflects in the way it runs in the coming years.
-Ankitha