DMX Claims Eminem "Don't Want It With Him"
Some news beats bubbling out on the East Coast. The Verzuz series on Instagram started by Swizz Beatz and Timbaland pits hitmakers against each other and sees them go tooth for tooth, artistically speaking. Recently Usher faced some Barbz wrath because of it. Now DMX and Eminem have been caught up in the storm.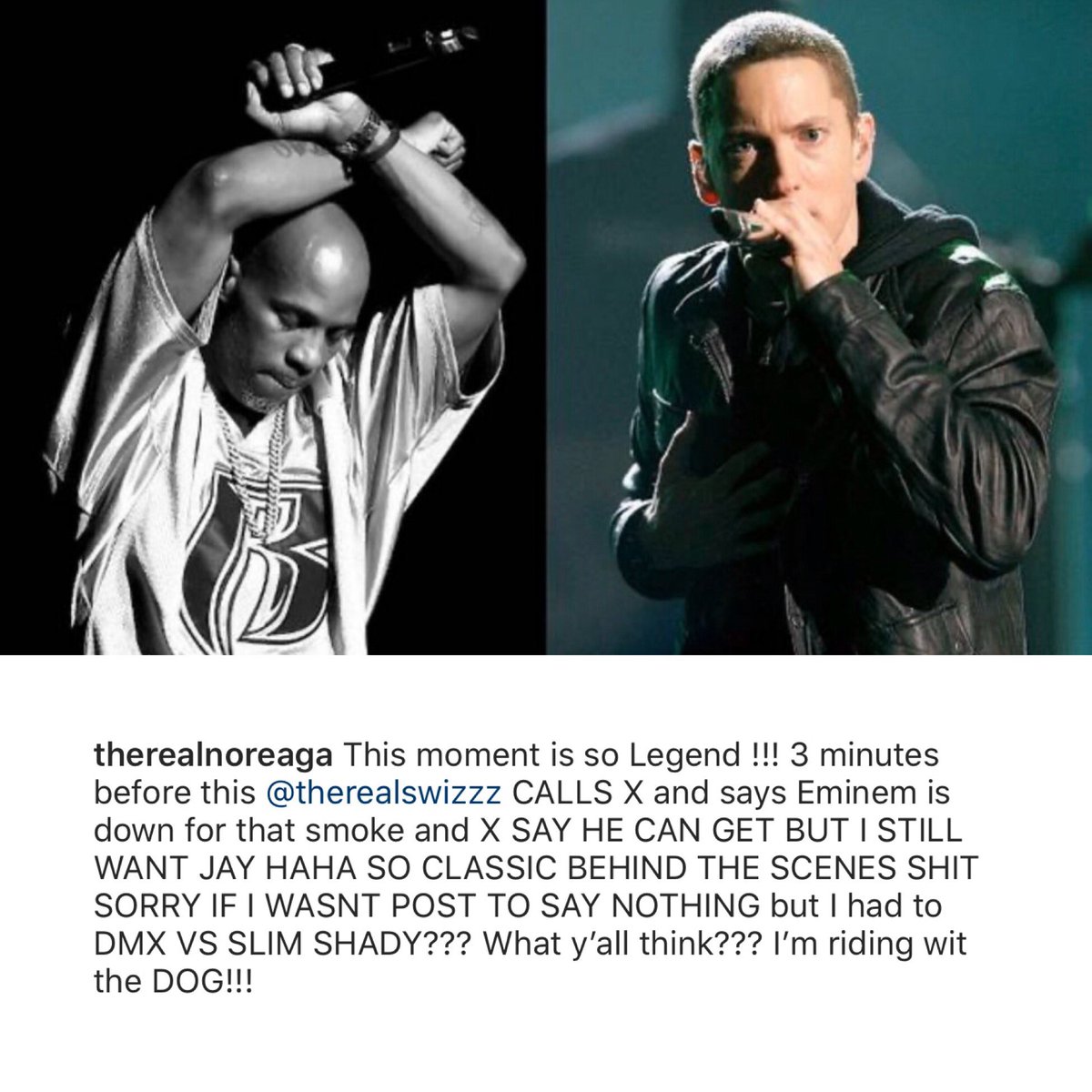 Norega had earlier hinted Eminem might be keen on getting a rap battle on with his ex-collaborator DMX. He made an Instagram post and captioned it, "This moment is so Legend 3 minutes before this @therealswizzz CALLS X and says Eminem is down for that smoke." He is seen in the picture with DMX as he says, "and X SAY HE CAN GET BUT I STILL WANT JAY HAHA SO CLASSIC BEHIND THE SCENES SHIT SORRY IF I WASNT POST TO SAY NOTHING but I had to DMX VS SLIM SHADY??? What y'all think??? I'm riding wit the DOG!!!"
Now a footage has been revealed of a phone call between DMX and Swizz Beatz that shows DMX on the phone.
DMX is heard saying "What about Em? Em don't want it. Em don't want it. I'd rather go for, you know, my arch-nemesis [Jay-Z]. He don't gotta come outside, n***a, it's in the house! You saying he don't want to face me and play some records?" Swizz can be heard remarking that it's a celebration, furthering X's logic. "We celebrating music, and he got some hits too. He can play 'Money Cash Hoes,' I can play 'Money Cash Hoes.' Make it happen." 
By: Nupur Saraswat